there is something about sending and receiving cards for the holidays. something about listening to holiday music while addressing them and adding personal notes inside. there is something about the feel of the paper, the look of your photo and your names on the cards–looking so official and festive. something about the wonder and joy you feel when you open your mailbox and see a personal, hand-written note with a picture of loved ones on it. i LOVE sending and receiving cards every year. i wish we did it more often.
so so many thanks to my dear friend sally for this amazing family photo she provided to us for our holiday card this year.
her work is THE BEST.
http://www.sallyclarkphotography.com/
i use shutterfly every year for our holiday cards–they are professional, affordable and just very cool. i highly recommend them!
whew–i feel such a relief having this done already! thanks sally. thanks shutterfly.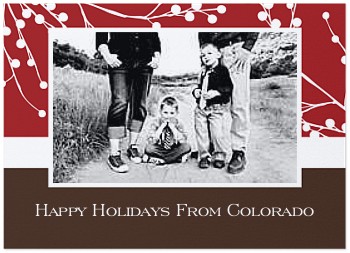 Holiday Berries Christmas 5×7 folded card